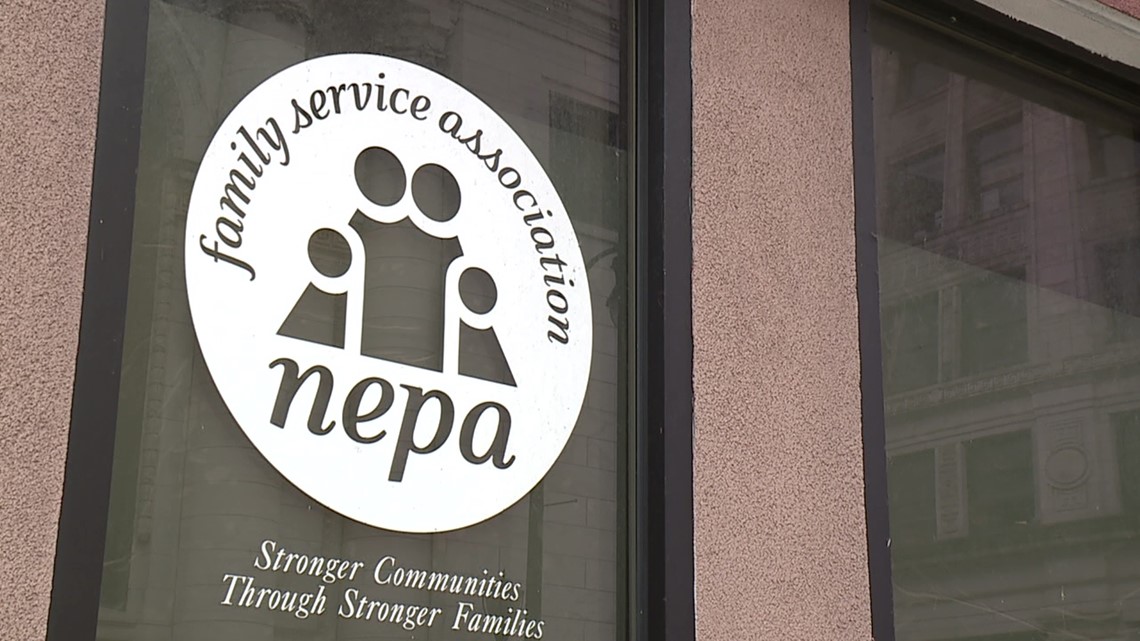 WNEP and the Tegna Foundation donated to the Family Service Association
WILKES-BARRE, Pa. — On Wednesday, WNEP and the Tegna Foundation presented a $2,000 grant to a Wilkes-Barre nonprofit.
Photojournalist Corey Burns shares more about the Family Service Association of Northeastern Pennsylvania and how these funds will help the group's mission.
"We serve families, children, adults, seniors in the community. We have a number of different programs that we run," said Sean Grow, CEO of Family Service Association NEPA. "So we're doing a guardianship program for the elderly Pro Services intervention for men on domestic violence we're also doing one for women called Turning Points, you know, our two on one isn't just about the information and referrals and connecting people to resources in our community, and 2020 104,000 calls, you know, so we're seeing a significant increase in calls and people reaching out to us. one of the things we've learned with COVID is that there are already people struggling with food insecurity with homelessness but with some of the other things and I think the pandemic just put an extra spotlight on all of this, that maybe it made us realize that there are people out there no matter what, whether there's a pandemic or not, people need help. long way. You know, I can say that in t As a non-profit organization, we stretch every dollar you know of to go back to direct service. So it's going to go up to our helpline, it's going to support our staff, it's going to support training opportunities for staff again, you know, our staff are constantly being trained in different levels of crisis work , critical incident stress, suicide prevention programs, things of that nature. And all of that comes at a cost, so it allows them to be on top of it all, knowing that we're part of the community and we're here to help."
Check out the WNEP YouTube page.