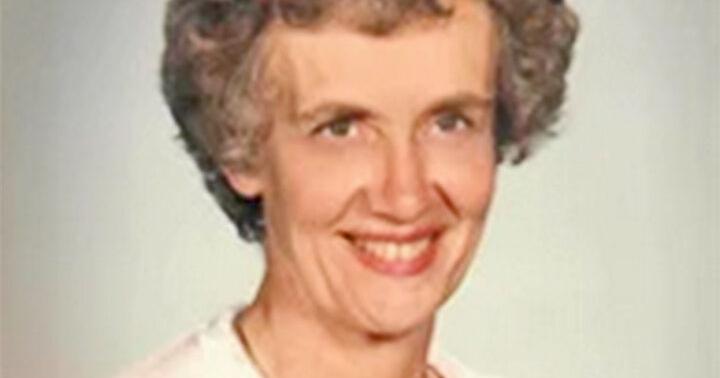 Volunteer teacher with Family Service and other organizations | Obituary
Sue Mary Angell, a teacher involved with the Family Service Association and other organizations, died February 11, 2022 in Redlands. She was 87 years old.
Born May 11, 1934 in Jamestown, New York, she graduated from Jamestown High School in 1952 and earned a degree in history from William Smith College in Geneva, New York. She earned a master's degree in education from Baylor University in Texas.
She spent 25 years traveling the world as a US Air Force wife while raising their two daughters. She has been active in the Redlands Family Service Association, Officers Spouse Clubs, Girl Scouts and many other organizations.
After raising her children, she taught for many years at the Colton Joint Unified School District. She enjoyed teaching special education classes, which allowed her to work with the same children for several years. After her retirement, she visited the seven continents and many countries.
She loved seeing penguins in Antarctica. She has traveled to China several times. Sue was a longtime active member of the American Association of University Women and the JN chapter of PEO.
She volunteered for many years with the American Cancer Society Discovery Shop, as well as YouthHope where she was able to pursue her passion for working with children and adolescents.
Sue was a parishioner of Trinity Episcopal Church in Redlands and an active member of the Altars Guild.
Sue is survived by her sister and brother-in-law Sabina and Allen Duke of Boulder City, Nevada; daughters Christina Ahlers and her husband Dave, and Diana Chian and her husband Jason, all of Redlands. Sue is also survived by seven
grandchildren, Corey Ahlers, Brian Ahlers, Rick Burgan, Curtis Burgan, Paula Snyder, Robin Dotson and Theresa Burgan, plus 18 great-grandchildren.
Services were held Feb. 26 at Trinity Episcopal Church in Redlands.
In lieu of flowers, donations can be made to YouthHope and Trinity Episcopal Church Altar Guild, both in Redlands.