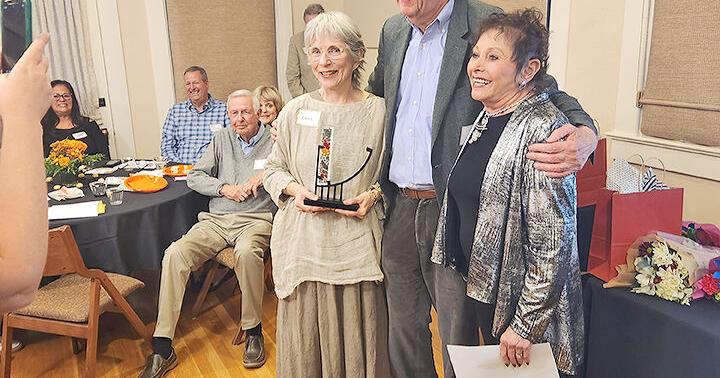 Top Philanthropic Laureates Honored at Family Service Donor Reception | New
The Family Service Association hosted a donor reception last week at the beautiful Mission Gables House to honor the philanthropic partners who provided critical fundraising dollars to the longtime community agency.
Jack and Laura Dangermond were the recipients of the Alfred H. Smiley Philanthropic Award, along with Char Burgess and Shelli Stockton, for their significant contributions to the planning and implementation of Family Service's annual fundraiser, Dinner in the Groves.
The partnership includes graciously hosting the unique event at Jack and Laura Dangermond's beautiful orange grove property.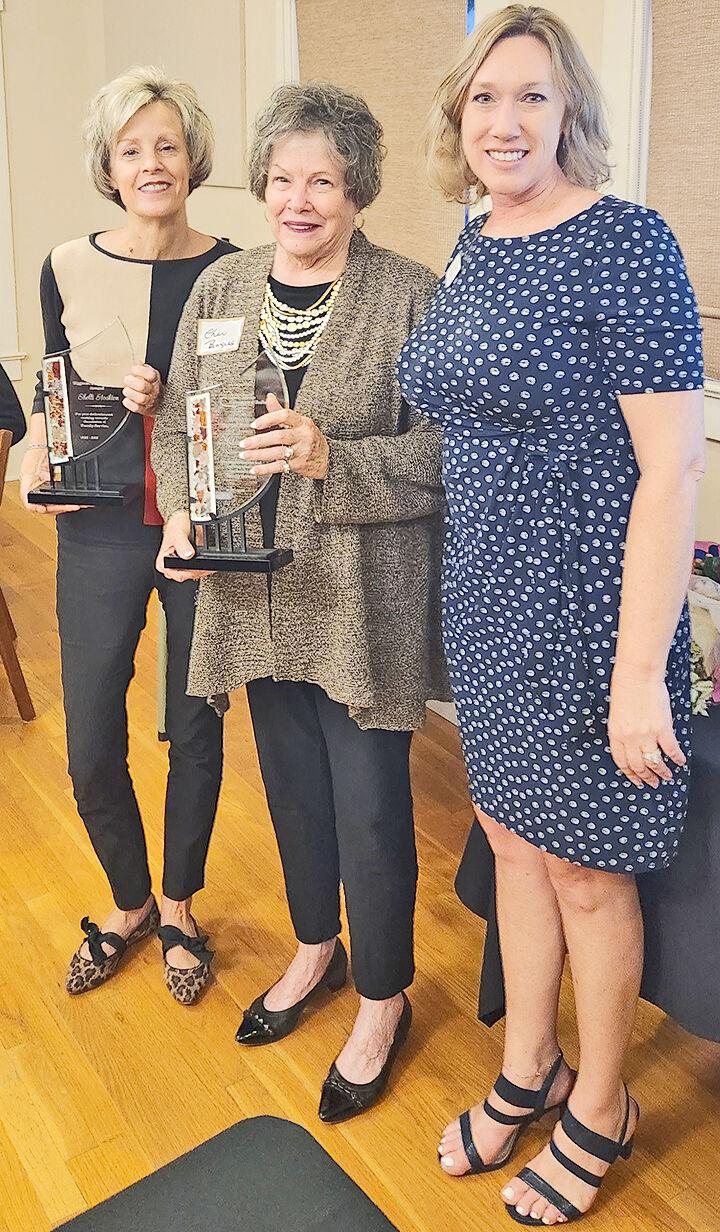 The event planning team led by power players Burgess and Stockton is producing an event that recently raised over $260,000 in vital operational support through ticket sales, sponsorships and a silent auction dynamic.
"Everyone in this room should be proud of their work and this award means a lot to us," said Jack Dangermond, Founder of Esri and a major donor to Family Service and many other incredible projects throughout the city of Redlands. .
"Dining in the Grove" has grown significantly in the 18 years since its inception. In 2022, 500 attendees enjoyed music, libations and a beautiful sunset while bidding, followed by a delicious catered dinner and dessert with friends in an unparalleled setting.
"We are so blown away by the success of the event which financially strengthens the agency as we serve households in crisis year after year," said Executive Director Kyra Stewart.
Others were honored in the "Answer the Call" category, which identifies donors who are bridging the gap between dollars and services for low-income households in the region. Rod and Lori Shelffo were recognized for their work on the agency's traditional Adopt a Family program.
Redlands First Baptist Church was honored for its volunteerism and financial support, highlighting a legacy grant awarded to the agency to complete exploratory work on an affordable housing project. Larry Jacinto of Jacinto Construction was recognized for his financial generosity in providing and completing the details for the Dinner in the Grove providing marmalade to attendees and pro bono support to prepare the grounds for the event.
Presenters included Board Chair Lori Hatfield, Board Member Ellen Weisser and Director of Fund Development Jill Prendergast. Stewart gave an overview of the agency's recent accomplishments, including providing services to more than 2,000 households in crisis during the 2021 pandemic year.