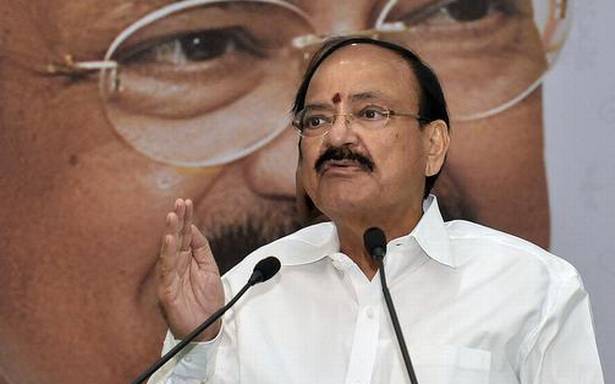 The spiritual tradition of India, model of family system for the world: vice-president
India's spiritual tradition and family system are its greatest strengths and a model for the whole world, Vice President Venkaiah Naidu said on Sunday.
Calling India the "capital of spirituality", he urged people to understand the meaning and purpose of life and realize the potential of the country's heritage and culture.
"Everyone must do their duty to make the country powerful," Naidu said addressing the rally on the occasion of the second anniversary of the Atkur of Swarna Bharat Trust Andhra Pradesh, and stressed that honest practices must come into play. the system to eliminate corruption which has become a "serious concern".
He also inaugurated a health camp on the occasion of World Cancer Day.
The vice president said that diseases like cancer require early detection for better treatment and added that lifestyle changes, environmental changes are among the reasons for these health problems.
We need to have adequate facilities to identify health problems in order to deliver medicines on time, he added.
Supreme Court Justice Justice L. Nageswara Rao, Andhra Pradesh Assembly Speaker Kodela Sivaprasad, and State Health Minister Kamineni Sreenivas were also present on the occasion.
Latest news from India