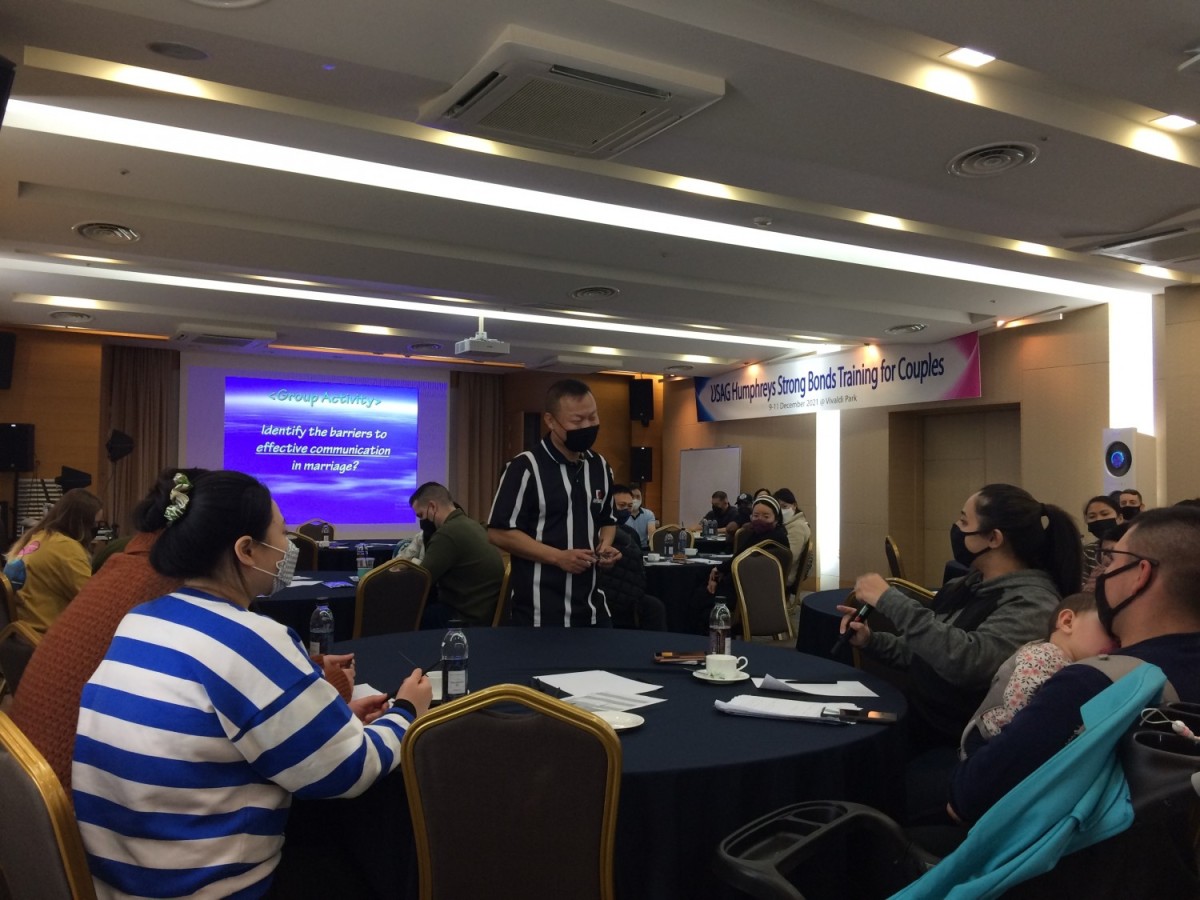 Soldiers and family bond strong at ski resort | Item
CAMP HUMPHREYS, Republic of Korea (December 17, 2021) – Soldiers from the U.S. Army Humphreys Garrison and their families attended a Strong Bonds wedding training event December 9-11 at the ski resort Vivaldi from Hongcheon.
The retreat was aimed at improving the resilience of married soldiers and the readiness of the family by learning how to maintain a strong and healthy marriage. The program focused on the five languages ​​of love and effective communication. The training included couples and small group activities.
"This Strong Bonds couples event has been a great experience as it has helped me better understand my wife's primary love language so that I can continue to fill my wife's reservoir of love," said Staff Sgt. Bernard Reyes, an Apache helicopter repairer who was stationed in South Korea for three months. "It also made me aware of the things that are missing in our relationship, opening my eyes to the things I needed to do to make my wife feel loved by spending quality time with her."
The training helped couples better understand the importance of speaking their spouse's primary love language and communicating effectively with their spouse to enhance their healthy relationship.
"The Strong Bonds training had an impact on my marriage by putting into perspective how the things we do or say, no matter how small, have a significant impact overall," said Sgt. 1st Class Jose Candelario, a senior airfield division official. "It doesn't matter if it's planning a big dinner party for our anniversary, just having breakfast for the two of us, or just picking up the mess around the house, I learn that my spouse will appreciate that I take these extras. not."
The 23 families also had the chance to participate in the ski and snow activities available at the resort, including tobogganing and tube sliding.
The Strong Bonds Couples Training Event aimed to strengthen military families and enhance learning and relationship building. Stronger marriages increase soldiers' involvement and commitment to their families and contribute to the general well-being of soldiers and their readiness to accomplish their assigned mission.