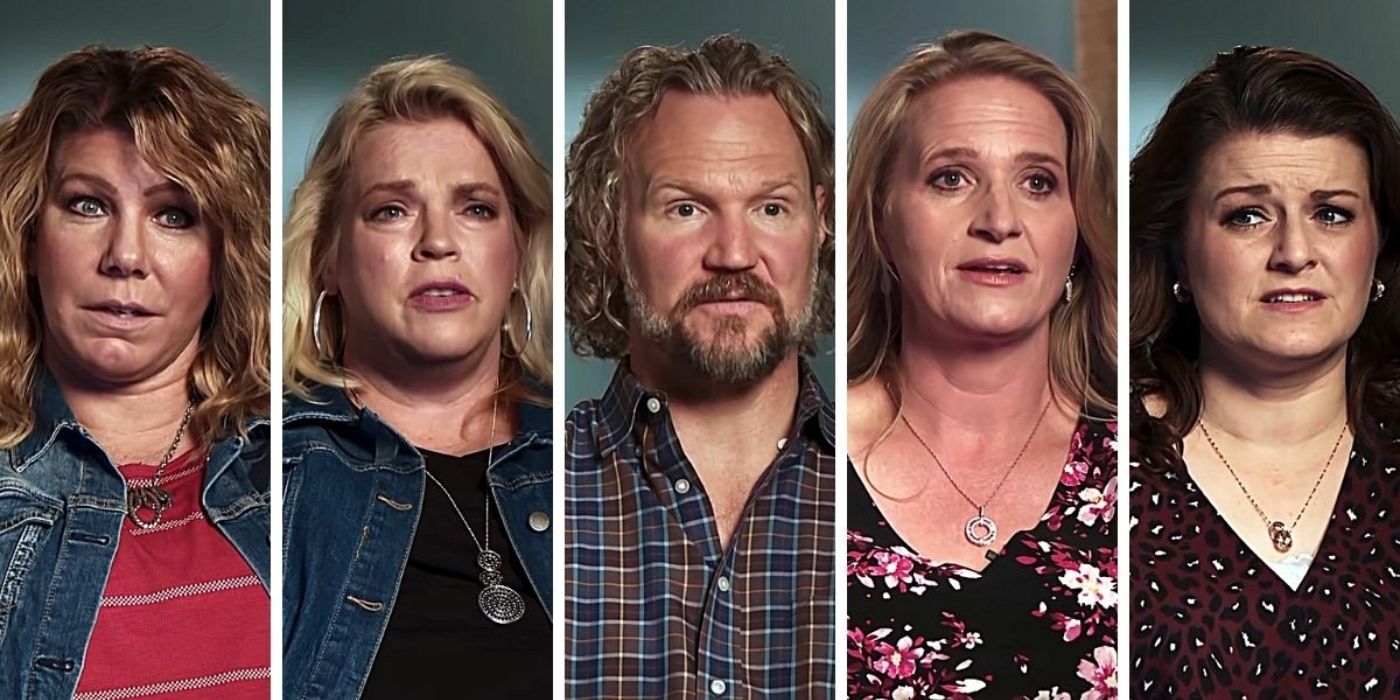 Sisters wives: family members who are sadly deceased
[ad_1]
The Sister Wives stars have lost some of their loved ones. Fans had feelings for the reality stars as they mourned those who passed away.
TLC viewers watched Sister Wives stars mourn those they lost, and it's time to talk about the family members who sadly passed away. The Browns were once an extremely close-knit family, but the great clan has become more and more dispersed over the years. While living separate lives, the cast members have had to mourn the loss of loved ones.
Losing a loved one is never easy, but the Brown family's religion teaches them that death is an essential part of their Heavenly Father's plan for their salvation. In order for a disciple to become like the Eternal Father, he must experience death. Mormons believe that followers of the religion lived with God before they were born. They were given the freedom to choose and were sent to Earth to be tested. Mormons also believe that when a person dies, their spirit is separated from their physical body and their spirit then enters a period of probation. Once Jesus Christ appears for His Second Coming, all who died will be resurrected. The Mormon beliefs of the Brown family helped them through very difficult times, including the deaths of family members.
Related: Sister Wives: Why The Dysfunction In The Brown Family Is Just Sad
First lady Meri Brown sadly shared on Instagram that she lost her mother Bonnie Ahlstrom in March 2021. Sister Wives Fans have met Bonnie several times on the show and watched her help Meri achieve her dream of owning her grandparents' home, Lizzie's Heritage Inn. Bonnie was 76 at the time of her death. Janelle Brown also lost her mother in December 2020. The family cried privately at the time before announcing their tragedy to their fans a few weeks later. Janelle also shared a touching tribute on his Instagram. She did not explain the reason for her mother's death, but fans knew she had been ill for a long time. See Janelle's tribute below:
Patriarch Kody also suffered a huge loss. In 2013, Kody revealed that he had lost his brother, Curtis Brown. It has been revealed that Curtis died from a tragic motorcycle accident and that he was only 34 when he died. Curtis appeared in an aptly named Season 3 episode, "Brown Boys Do Vegas". The episode featured Kody, Curtis, and their two brothers, Scott Brown and Michael Brown. The four brothers shared a bonding night, which included riding a bike, a few drinks, and time at a shooting range.
Despite so many losses, the Brown family carry on and never lose their faith. Family members believe they will be reunited with their family members one day. A new season of Sister Wives is just around the corner and airs in November, and the family is going through some tough times. The series will follow the four Sister Wives as they contemplate their life in a plural marriage and experience extreme stress over complying with COVID-19 rules. Hopefully the Browns can stay strong together, just like they did during some of the saddest times.
Next: Sister Wives: Why Coyote Pass Will Be The Brown Family's Waterloo
90 day fiancé: Syngin reportedly filmed single life with new GF
About the Author

[ad_2]