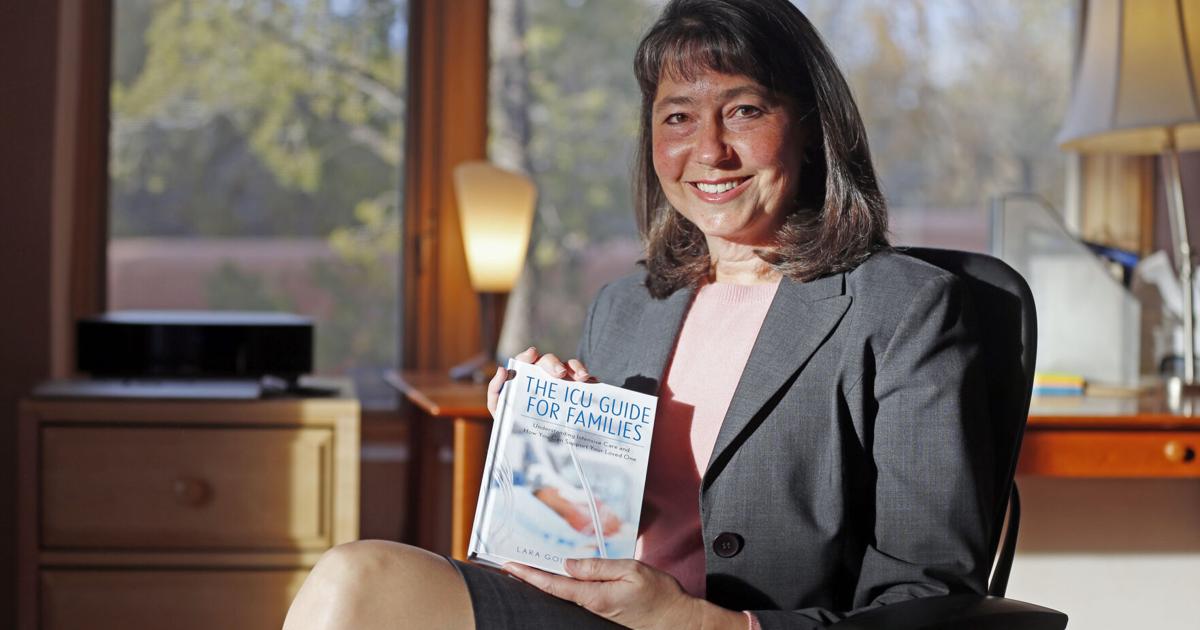 Santa Fe doctor's book helps family members of COVID-19 patients | Local News
A serious medical condition that puts a person in intensive care often arises unexpectedly, catching loved ones unawares.
The family and friends of patients who suffer from a life-threatening illness are often plunged into a frightening world, uncertain as to whether their loved ones will survive and, if they do, what the sequelae will be and what type of long-term care duration they will receive. need.
The stress of running intensive care units has been amplified during much of the coronavirus pandemic, particularly in recent weeks, as the fast-spreading omicron variant has filled emergency rooms, straining all types of intensive care.
A Santa Fe doctor hopes to address some of those challenges in a newly released book that helps guide families through one of the darkest situations they could find themselves in.
"I designed it so that exhausted and stressed people could easily read in the waiting room or at the bedside," said Dr. Lara Goitein, a pulmonologist who spent 12 years as an intensive care physician, most recently at Christus St. Vincent Regional Medical Center.
the New York TimesHealth columnist Jane E. Brody called Goitein's book "extraordinarily comprehensive and helpful."
"Ideally, families would have this book handy when needed, like a first aid manual, because the first few days in an intensive care unit are often the most stressful and confusing," Brody wrote.
The book also drew praise from Dr Siddhartha Mukherjee, who won a Pulitzer Prize in 2010 for his book The Emperor of All Diseases: A Biography of Cancer.
Goitein, he writes, has produced an essential guide to one of the toughest journeys through one of the toughest wards in any hospital.
Efforts by hospitals over the past decade to counsel families of intensive care patients and educate them on how to manage persistent medical conditions that require long-term care have been hampered by the pandemic, Goitein said, as families medical workers have become overwhelmed. It has become difficult for them to do anything beyond essential care as they face pressure on health care stemming from soaring numbers of COVID-19 cases coupled with a shortage growing staff.
Armed with basic knowledge of medical procedures, family members can be much stronger patient advocates, Goitein said. This ranges from knowing what questions to ask to ensuring a patient's wishes are respected when incapacitated, especially when it's time to decide whether to discontinue mechanical life support. .
Although the main focus of the book is the stay in intensive care, it also offers advice on planning long-term care and finding necessary medical services, which should be undertaken before the person is discharged from hospital. , she said.
"It helps a lot for families to have the right expectations," she said. "The burden of caregiving often falls on family members. It is important to be able to plan your life accordingly.
Although most intensive care patients will survive and be discharged, about half will suffer from "post-intensive care syndrome" or PICS, resulting in lingering cognitive, physical or even emotional sequelae that can last for months or years.
Patients with PICS are usually those who need prolonged survival measures, such as being on a ventilator for more than a few days, Goitein said, adding that most patients with severe COVID-19 end up on ventilators for a few weeks. "He is the sickest of the sick."
Of patients with PICS, only one-fifth will achieve full independence within the first year of their hospital stay, she said.
A sixth will go directly home, while the others will be transferred to a rehabilitation, nursing or acute care facility. A large part will have to return to the hospital at least once.
And a third of patients with this syndrome will die within the first year after leaving the ICU, Goitein said.
The good news is that most patients who reach three years after ICU are able to live independently, she added.
But families need to know that a loved one going through a long stay in intensive care is only part of the battle.
"It's definitely a long ride," she said.