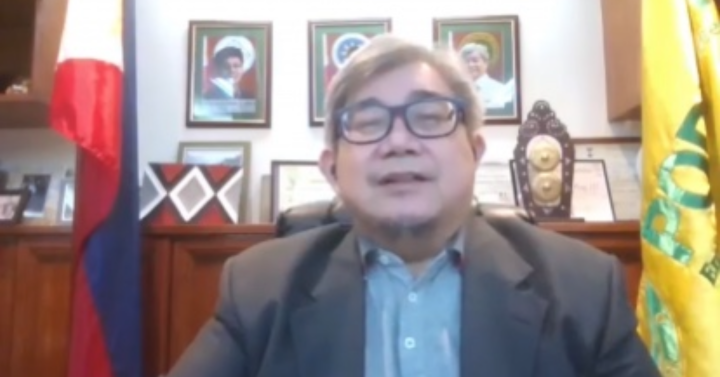 POPCOM Hopes Next Admin Will Maintain Family Planning Momentum
MANILA – The Population and Development Commission (POPCOM) urges the next president to be consistent in promoting family planning among Filipinos so that progress continues.
POPCOM data shared on Thursday showed that towards the end of President Rodrigo Duterte's term, a strong patronage of approximately 8.1 million Filipino couples, partners and individuals are now aware of the practice and use of the family planning.
The figure is 25% or 2 million more than when Duterte took office in 2016.
"The key to success in any business is continuity. With the right leaders hopefully elected by our compatriots, Filipino families will continue to be empowered and reap the positive results of the Responsible Parenthood and Reproductive Health Act (RPRH), Family Planning and POPDEV policies that preserve their well-being and well-being," POPCOM chief Dr. Juan Antonio Perez III said in a taped press briefing that aired Thursday.
Perez also revealed that in 2016-2022, the country witnessed the widespread implementation of Republic Act 10354, or RPRH Act, which helped increase the total number of those who had use of family planning services since its adoption in 2012.
The latest Field Health Services Information System (FHSIS) revealed that in terms of contraceptive methods, pills remain the most preferred by some 3.2 million Filipino women in 2020 – they have increased by one million since 2016.
The implants also saw a significant increase in the number of acceptors – from 103,000 to 474,000 over the six-year period.
More to do
Perez pointed out that amid these accomplishments, POPCOM has more policies that need mainstream attention.
In addition to family planning, pressing concerns about demographic vulnerabilities and migration in urban areas emerged at the height of the health emergency.
"President Duterte is making ongoing efforts to reduce the population in high density barangays nationwide and that is one way to address this issue," Perez said noting that this should continue so families can enjoy a better quality of life.
"Currently, two-thirds of our population benefit from only about 35% of the dividends of our national economy. We want to hear about our candidates' plans for decongesting the National Capital Region (NCR), Central Luzon and Calabarzon, which are home to 39% of the country's population while enjoying the benefits of 65% of the national economy. This will be key to developing regions outside the three, especially those beyond South Tagalog, which are lagging behind in terms of progress," he added. (NAP)