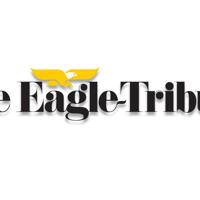 NH Executive Advisors Cancel Funding for Family Planning Providers – Again | News
CONCORD, NH — The Executive Council has rejected another effort to provide $1 million in funding for abortion-free reproductive health services for low-income residents at facilities in Concord, Greenland, Claremont, Manchester, Keene, Derry and Exeter.
Health and Human Services Commissioner Lori Shibinette's repeated request was put on the board's agenda by Gov. Chris Sununu who backed the contract and again asked fellow Republicans for a reconsideration to no avail.
The two-year contracts, which affect between 10,000 and 12,000 people, failed on a 4-1 vote. Republicans Ted Gatsas of Manchester, David Wheeler of Milford, Joe Kenney of Wakefield and Janet Stevens of Rye all voted to reject the contract. The only Democrat, Cinde Warmington of Concord, supported the request.
Shibinette said in her letter of request that by rejecting the contract, the Council would "remove the safety net of services that improves birth outcomes, prevents unplanned pregnancies and reduces health disparities, which could increase the cost of health care for the citizens of New Hampshire".
In December, the Board also rejected the same two-year contracts totaling $1,020,329 for Equality Health Center (for $558,395), Joan G. Lovering Health Center of Greenland ($336,939) and Planned Parenthood of Northern New England ($125,000) with clinics in Claremont, Manchester, Keene, Derry and Exeter.
About 58% of the funds would come from the general state fund while the rest would come from federal sources. All would adhere to the federal Title X funding which prohibits the use of money for abortion services.
Representatives of these health centers said the money would have been used to help low-income people access care on a sliding scale and that the rejected contracts would mean that reproductive health services would be out of financial reach for some. and would have an impact on emergency rooms. and other health services.
Warmington said there were requests for additional information from the board that the contracts responded to and that the funds were for important health services, not abortions. She said she understood there had been an increase since the pandemic in sexually transmitted diseases and added that funding this would put additional pressure on an already stressed medical system in the state.
In a number of questions to Shibinette, Warmington asked and the commissioner confirmed that there would be little or no Title X services in most parts of the state now.
Wheeler said he's not convinced the funds don't directly or indirectly pay for abortions. When Shibinette asked him if there was anything she could provide to convince him otherwise, he said no.
Right before the vote, Sununu asked Shibinette if she wanted to bet a dollar on how the vote would go. She laughed.
After the 4-1 roll call vote, Sununu asked for reconsideration.
Warmington said she would ask for contracts to be drawn up for each upcoming meeting and Sununu said if there was any additional information to provide to the board he would allow it.
Following the vote, PPNNE, Equality Health Center and Lovering Health Center released the following statements:
"Since this Executive Council first voted in favor of reproductive health providers last September, hundreds of Granite Staters have spoken out. Councilors Kenney, Stevens, Gatsas and Wheeler have now had two opportunities to correct their mistake, but refuse to put their personal politics aside to do what is right for their constituents. This is yet another vote to dismantle the state's family planning program and it is irresponsible and will cause irreparable harm to our care system. New Hampshire deserves better," said Kayla Montgomery, vice president of public affairs at Planned Parenthood of Northern New England.
Dalia Vidunas, Executive Director of the Equality Health Center, said, "The fact is, New Hampshire patients and our state's health care infrastructure will be negatively affected by these multiple funding votes.
"We remain disappointed that executive advisors continue to put politics ahead of public health and compromise access to family planning care for 12,000 Granite Staters who depend on Equality Health Center, Lovering Health Center and Planned Parenthood of Northern New England," Vidunas said.
Sandi Denoncour, executive director of the Lovering Health Center added, "For six months, reproductive health providers and state public health officials bent over backwards to answer all of the council's questions. As the Attorney General asserted, our health centers are in full compliance with state law. Unfortunately, the council's willful ignorance threatens New Hampshire's strong maternal health outcomes, including the lowest unintended and teen pregnancy rates in the nation.
Most family planning providers in New Hampshire have not received federal Title X family planning funds since 2019 due to the Trump administration's gag rule. The Biden administration and the New Hampshire federal delegation have been working to reverse this policy, but federal funding will not return to states until spring 2022 at the earliest.
Senate Democratic Leader Donna Soucy also reacted and pointed out that DHHS had concretely shown that, according to state law, no state family planning money is used for child care. abortion.
US Senator Jeanne Shaheen said, "The New Hampshire Republicans' assault on women and their health care in New Hampshire is unconscionable. Their repeated decision to deny women autonomy when it comes to private and personal decisions about their health is totally disconnected from the values ​​of Granite Staters. I never thought I would see these kinds of attacks targeting women and families in the 'Live Free or Die' state," Shaheen said.