Lori Hatfield re-elected president of the Family Service | public safety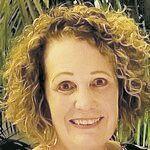 Lori Hatfield was re-elected chair of the board at a virtual annual meeting of the Family Service Association of Redlands in February.
Other elected officers were Gary Fagan, vice president of staff; Matt Miller, vice president of resource development; Diane Rémy, treasurer; and Christina Rivera, secretary.
New members welcomed to the board were Pam Allen, director of emergency services at Redlands Community Hospital; Pam Allen-Coleman, Senior Associate Director of Enrollment, University of Redlands School of Business & Society; Barbara Rozema, event organizer and real estate agent; Joseph Shaw, real estate agent; Terry Vines, business owner and dentist; and Tyler Waner, Financial Advisor.
Speaking about the organization's 2022 goals, Hatfield highlighted the continued focus on diversity, equity and inclusion initiatives for the Board and staff, the further development of the 1898 Society recognizing those who are members and encouraging others to include the agency in their estate planning, and seeking flexible funds to continue providing services to low-income clients and in support of the association's housing project .
The new board members were installed by State Senator Rosilicie Ochoa Bogh and special guests included representatives of the San Manuel Mission Indian Band and the Rippleworks Foundation, supporters/funders of the agency.
Executive Director of Family Services, Kyra Stewart, recaps a successful year and outlines future goals for the organization.
Stewart said the increase in the number of families being helped had a lot to do with the emergency food drive-thru program that was developed at the start of the pandemic.
"Families who had never needed support before were signing up for services in 2020 and 2021," she said. "The reasons vary. School closures, increased need for child care, and increased costs, caregiving and job loss related to COVID-19 are all factors in our growth in numbers.
Families who were homeless, after seeking help from the agency, reported housing stabilization and were declared "out of crisis" after working with the agency's case managers.
Due to the shortage of shelters in the area, homeless families receive motel vouchers in partnership with Family Service, 2-1-1, local police and the San Bernardino County Sheriff's Hope Team. Homeless families and households at risk of eviction are also receiving emergency deposits to move in as costs rise and inflation rises nationwide with help from government and private donors, she said.
Even during such a unique time, Family Service kept its doors open and continued its traditional holiday programming. Security modifications and programming revisions were implemented as large volumes of families continued to be served.
The agency highlighted a strong Adopt-a-Family program led by Rod and Lori Shelffo, connecting more than 200 families in need with donors who provided an enriched vacation experience.
Also, to address food insecurity issues in the community, a breakfast program has been revived. iFund's Director of Development, Jill Prendergast, highlighted the success of the agency's fundraising efforts such as Redlands Hunger Walk and Dinner in the Grove.
By the numbers
Families helped: In 2020, the association helped 1,861 families. In 2021, this number has increased to 2,147 families.
Prevent homelessness: In 2021, 105 families received 127 months of paid rent and 35 of these families were homeless at the point of contact.
Vouchers: Over 500 vouchers were issued last year, keeping families safe and off the streets.
Meals provided: During the last quarter of 2021 and more than 4,000 meals were served on the agency's campus at 612 Lawton St. in Redlands.
Breakfast program: The program has been largely successful thanks to the volunteers who help run it, and the agency has had 538 volunteers providing more than 6,000 hours of service.
For more information: To visit www.redlandsfamilyservice.org or call (909) 793-2673.