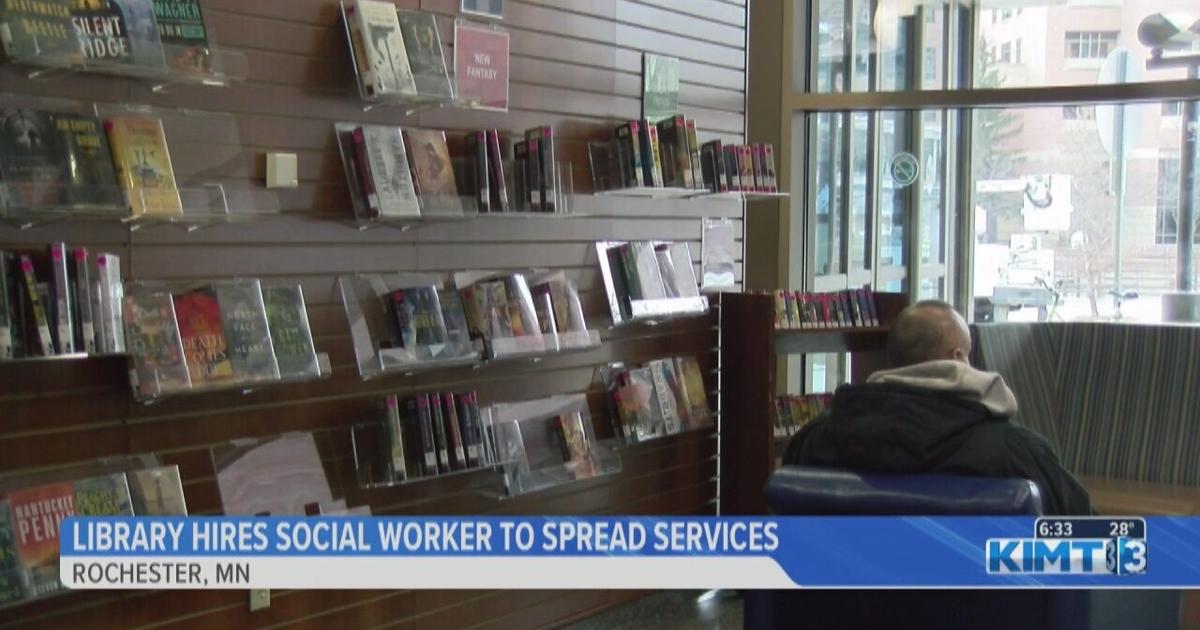 Library partners with Family Service Rochester to add social worker | Community
ROCHESTER, Minnesota — It's been about two months since the Family Resource Center and the Rochester Public Library teamed up to hire an in-house social worker for the library.
GPS social worker Allison Carpenter works at the library 30 hours a week to provide advice on resources such as housing, food, warm clothing or treatment for chemical addictions.
Carpenter says she knew access to these services was crucial, but didn't fully realize what a hub the library was for people who might need it.
"Having a social worker embedded right in the library also makes a lot of sense. Because as people seek library services and stay warm in this freezing weather, they can also access a social worker and I can be that person. to direct them to services," Carpenter said.
She says that even if people don't immediately request access to these resources, she has been able to build trusting relationships with them so they feel comfortable if and when they need help.
"Find yourself in the shoes of someone trying to navigate the social services system – it's confusing, it's overwhelming. If you add in other issues that people are having just because of the nature of what they seek services for, you might be likely to throw in the towel," Carpenter said.
The carpenter's office is located in the "Wellness Center" on the second floor of the library and is available for walk-ins or appointments.
Her schedules are posted on her office door and she is also there one evening a week and one Saturday a month.