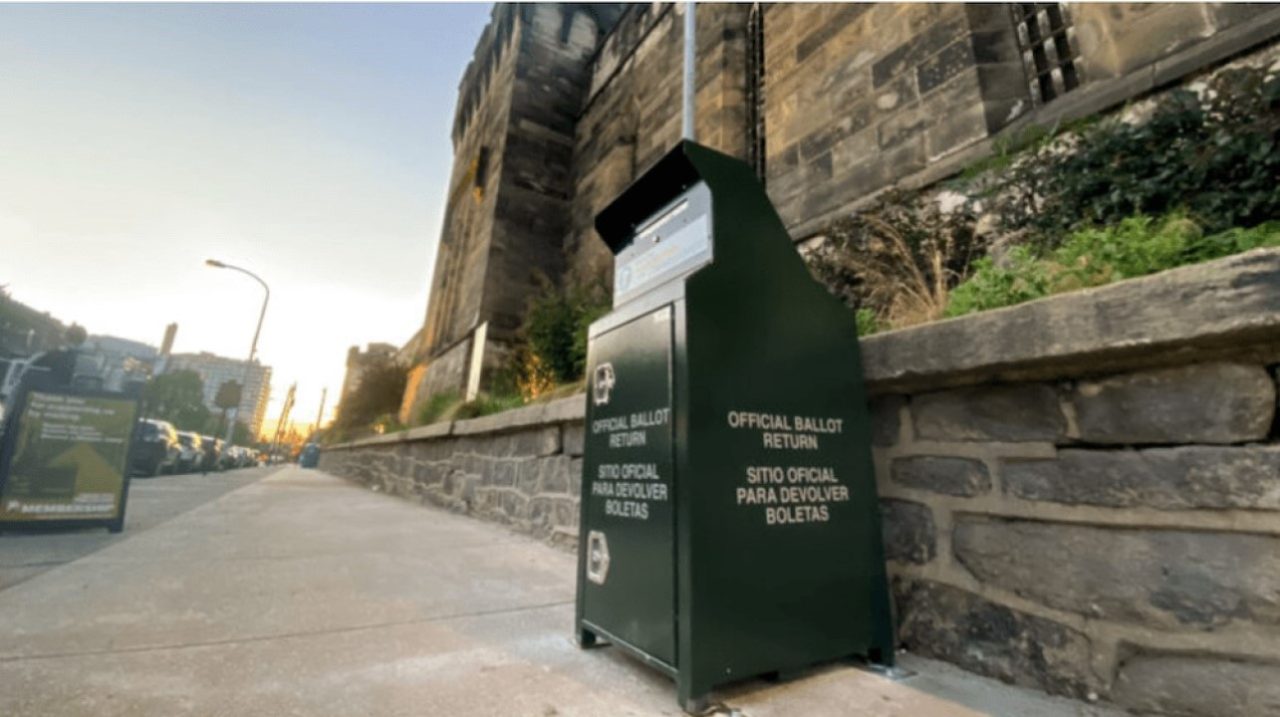 Lehigh Valley lawmakers draft bill to allow family members to drop ballots into drop boxes
Lehigh Valley lawmakers are responding to plans by the Lehigh County District Attorney to assign detectives to monitor ballot boxes and review video surveillance of ballot boxes.
State Representatives Mike Schlossberg, Peter Schweyer and Jeanne McNeill, all Democrats, say they plan to introduce legislation that makes it legal for spouses and blood relatives to deliver mail-in or mail-in ballots for family members.
"I don't think anyone can keep a straight face that there's voter fraud or anything ridiculous," Schlossberg told WLVR. "It's just a husband and wife doing what they've been doing for years or decades – running errands like picking up groceries or picking up a prescription at the pharmacy."
On Tuesday, District Attorney Jim Martin sent a letter to the Lehigh County Board of Elections warning voters that violations of the state's election code will not be tolerated this primary election season. Martin, a Republican, said county detectives will physically monitor drop boxes across the county and occasionally review video surveillance of boxes.
His announcement follows an investigation sparked by a complaint from the Lehigh County Republican Committee Chairman. Earlier this month, Martin said at least 288 people cast more than one ballot in the county's five ballot boxes leading up to the Nov. 2, 2021, general election – a violation of state election law. .
Some raised eyebrows at Martin's statement to monitor drop boxes with county detectives. He didn't specify how often they would do it, only that it would be once in a while.
"The Lehigh County prosecutor's misguided decision to use his limited resources to surveil the ballot box demonstrates two things," Schweyer said in a news release Thursday. "First, there are significant loopholes in our state laws regarding voting and, second, that even longtime and well-regarded local officials are not immune to conspiracy theories.
"By proposing this legislation, we hope that some common sense will be restored not only to Lehigh County, but to all of Pennsylvania."
Under state law, people who cast someone's ballot other than their own face penalties and fines of up to $2,500, up to two years. imprisonment or both.
Says McNeill: "People with disabilities or illness are often limited by their situation and dependent on a spouse or family member for help. We shouldn't make it harder for these people to vote, nor should we have legislation that restricts their right to vote.
Lawmakers did not say when they expected a bill to be introduced. They said the wording was being drafted.
Schweyer suggested that Martin, the district attorney for 24 years, could face pressure from the GOP.
"He's getting beat up by his own party for not bowing to the crazed crazed fringe and that's his response to that," Schweyer said.
On Wednesday, Martin said his plans were simply to enforce the law.
"It has nothing to do with partisanship," he said in an interview. "It has to do with the application of the electoral code." He said he was telling the public about the law because the election committee had not made it clear.
Several Democratic elected officials, candidates and lobby groups assailed Martin's announcement shortly after it was released.
They released a statement calling it a misuse of taxpayers' money, improper use of the district attorney's office, possible voter intimidation and a danger to democracy.
"There is no reason for anyone to face two years in prison for taking their spouse's ballot from the sidewalk to the drop box," the statement said. "Deploying taxpayer-paid county detectives to investigate and prosecute these voters is absurd. Additionally, sending law enforcement within 100 feet of polling stations may, in itself, be a violation of Pennsylvania law.
Among those who signed were State House candidate Enid Santiago; Allentown Alderman and State House candidate Josh Siegel; Lehigh County Comptroller and State Senate candidate Mark Pinsley; Lehigh County Commissioners David Harrington and Zach Cole Borghi; Lehigh Valley rises; Make AP Road Action; and the Working Families Party of Pennsylvania.
Pinsley, who has argued with Martin over other issues such as the county jail, said he was warning Martin.
"We are reviewing the legality of withholding the salaries of detectives who participate in these brazen crackdown tactics," he said in a prepared statement. "Jim should focus on real crimes like gun homicide and gun violence, but would rather waste our tax dollars pushing the dangerous Republican lie that mail-in voting and drop boxes have corrupted our election."
A spokesperson for Martin said Thursday he had no further comment.
The situation in the Lehigh Valley was apparently attracting statewide attention.
On Thursday afternoon, Republican gubernatorial candidate and state senator Doug Mastriano said he plans to introduce legislation strengthening election laws to provide greater security.
Mastriano, of south-central Pennsylvania, said his plan was to make it a felony rather than a misdemeanor to submit ballots on behalf of others. It would also establish a statewide Election Crimes Bureau to investigate the allegations, he said.
WLVR staff members Jim Deegan and Tyler Pratt contributed to this report.