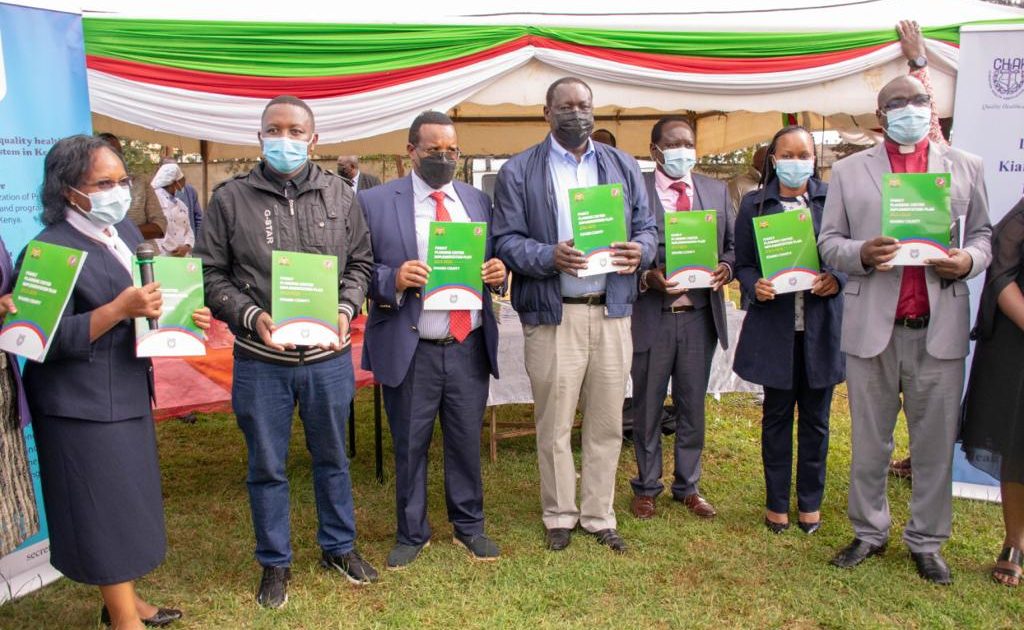 Kiambu County launches 2022-2025 family planning implementation plan – Kenya News Agency
The governor of Kiambu, Dr James Nyoro, commended the church in the region for working with their government in improving the standard of living of residents.
While presiding over the launch of the 2022-2025 family planning implementation plan in his office, the governor noted that the church, through the Christian Health Association of Kenya (CHAK) and other actors, had played a key role in ensuring a healthy population.
"Today is a great day for the future of Kiambu as we launch the Kiambu County Family Planning Implementation Plan 2022-25. The plan aims to improve maternal and child health indicators and will articulate the county's priorities for family planning (FP) and provide direction and programs for the sector, "noted the governor.
Nyoro noted that family planning was an essential component of the county's development program, recognizing that unplanned population growth can lead to limited resources, poor services, and financial strain at the family level. "I am happy that the church through CHAK has been a part of this and we know that collaboration with other key actors will ensure that harmonized sector efforts will achieve the desired well-being of the people," a- he declared.
Dr Nyoro further revealed that his administration aims to install dialysis equipment in health facilities across the county from January 2022 and set up the region's first cancer center.
"These facilities will go a long way in facilitating the movement of patients, allowing them to access medical services closer to home," he explained.
Participants were also addressed by County Executive Member for Health, Dr Joseph Murega, and CHAK General Secretary, Dr Samuel Mwenda. Community health volunteers who played a big role in reaching people at the village level also attended the function.
By Lydia Shiloya
Casted 2022-25 Family Planning Implementation Plan. Governor of Kiambu, Dr James NyoroLydia Shiloya