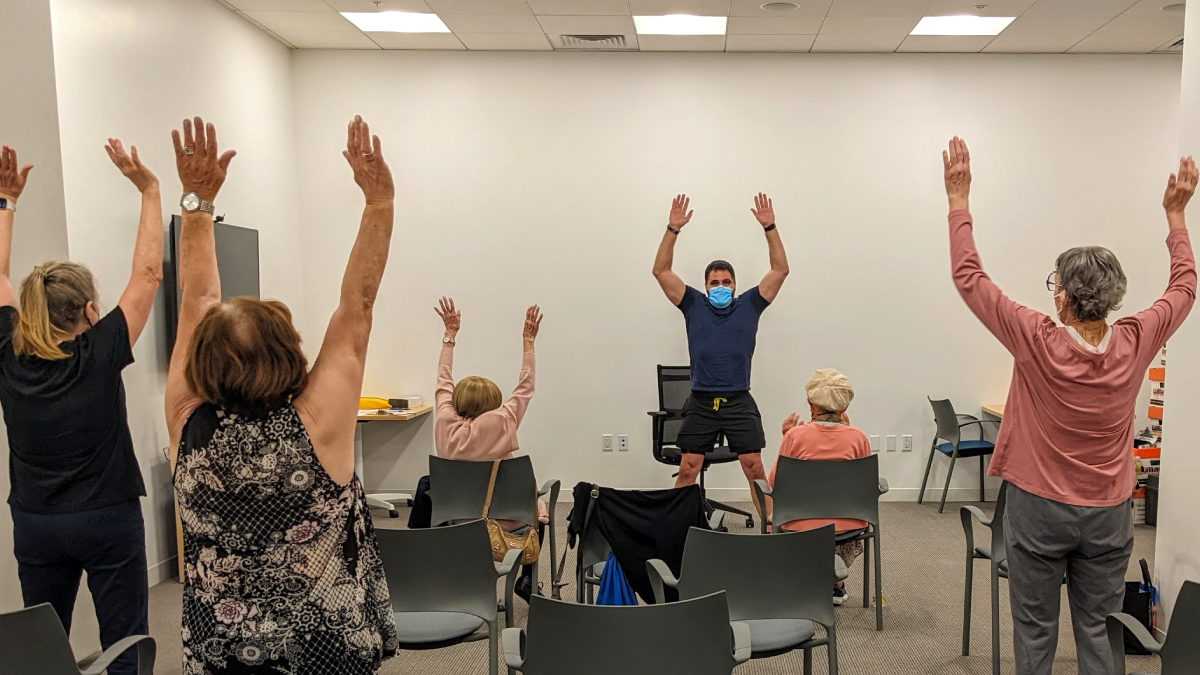 Jewish Family Service LA's in-person programs and services resume after two years
After being closed for two years due to the pandemic, Jewish Family Service LA programs and services are available again in person at the West Hollywood Comprehensive Service Center (WHCSC)
The WHCSC, located at 7377 Santa Monica Blvd., provides a range of social services and activities for adults 55 and older and young adults with disabilities 18 and older. JFSLA services help members of the West Hollywood community connect with social workers, socialize with peers, and register with community resources. The center also provides special services to Holocaust survivors.
"Reopening the center was an important step toward getting back to normal," said Marina Berkman, program director at the West Hollywood Comprehensive Service Center. "Even though we were successful in assisting customers with various telehealth support requests during the pandemic, face-to-face contact was what we all lacked. Meeting clients face-to-face is crucial to building a relationship with social workers. It also makes our work more efficient and personalized.
JFSLA assists clients with case management, advocacy, completing benefit forms, housing applications, completing grant forms, and referring them to community resources and government benefits. Social workers are also available to help clients by phone and online.
JFSLA also offers enriching activities through the Arts, Wellness, and Engagement (AWE) program. The AWE program offers fitness classes, social engagement opportunities, educational talks, and health and wellness activities. Many courses are also offered online for those who wish to participate from home.