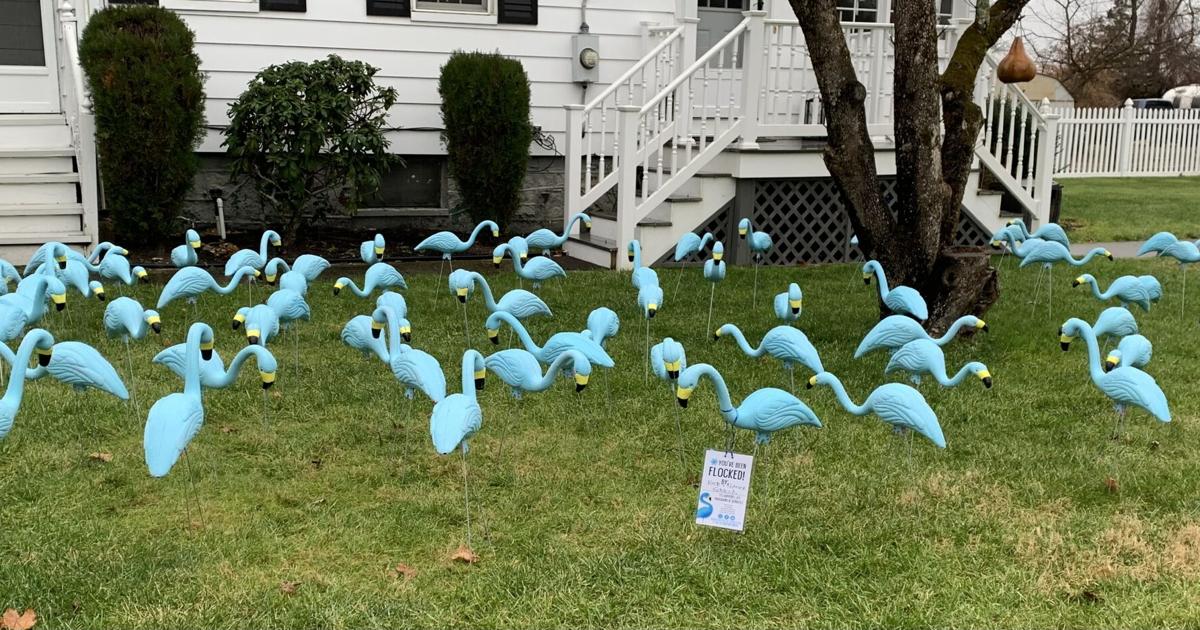 Jewish Family Service Hosts Second Annual Blue Flamingo Fundraiser | Downbeach
Susan Kotzen Communications and Donor Relations Atlantic County Jewish Family Service Submitted

MARGATE – The Jewish Family Service of Atlantic & Cape May Counties (JFS) is delighted to once again host the "Blue Flamingo Fundraiser" to support the agency's commitment to helping children, families and the elderly of the region. Now is your chance to support this campaign by purchasing a distinctive gift for your family, friends and neighbors this holiday season.
For $ 50 you can send 20 brightly colored birds to someone on your gift list and for $ 75 you can remain anonymous so they have no idea who collected them. For $ 150, you can grow your flock and JFS will send up to 100 blue flamingos to celebrate a special occasion, like a birthday or anniversary.
Want to keep your yard out of the flocking flight path? Buy flocking insurance for $ 100 and your home will be protected from these feathered invaders. Flamingos' migration areas include Absecon, Atlantic City, Brigantine, Downbeach, Egg Harbor Township, Galloway, Linwood, Mays Landing, Northfield, and Somers Point. The flamingos will nest in the yard for up to 48 hours.
"Last year, JFS flamingos flocked to over 80 homes across the region and raised nearly $ 10,000 to support essential programs and services for residents of our community. The very positive feedback from supporters and those who have flocked has shown JFS the importance of creating new and unique ways to raise vital dollars for our agency while bringing uplifting joy to neighborhoods, "said Andrea Steinberg. , CEO of JFS.