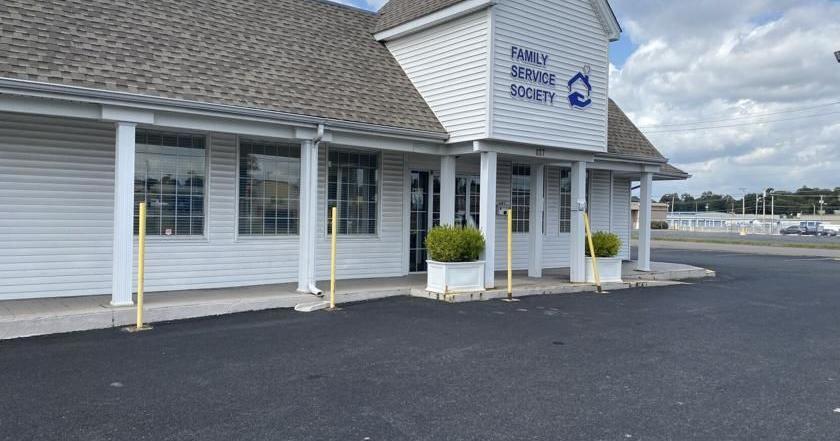 Family Service Society works to provide for those in need | News
For more than 90 years, Paducah's Family Service Society has served the community as a crisis resource center for its residents – providing those in need with food, clothing, prescription medication, emergency dental care , utility assistance, personal hygiene items, household items and eyewear. , among others.
The continuing COVID-19 pandemic has not served the Family Service Society well.
Executive Director Candace Melloy said, "2020 has been a tough year. At the Family Service Society, we have seen an increase in need in our community. Some months the demand for help has tripled…and as tough as 2020 has been, as a nonprofit, 2021 has been even tougher. Our community is tired, and we see it in our agency.
"Donations are down, volunteers are rarer; our community simply does not have the energy to mobilize like we did last year. This means that it is more difficult for FSS, as a non-profit organization, to provide services to those in need.
Something like COVID-19 happening highlights the need for a program like Groceries For Good to supply nonprofits in the area.
The Family Service Society is one of nine charities that will benefit from donations as part of the 29th annual Groceries for Good campaign, a way for the community to help those in need this holiday season.
"We live in a community that is very generous overall, which is a huge blessing. Groceries For Good offers an easy way to make donations even more accessible this holiday season," added Melloy. "If someone wants to help their community, but just don't have time to shop themselves, they can donate to Groceries For Good and know that their donation will be used to help feed other members of the community this holiday season. "
The Family Service Society, in particular, needs non-perishable items and paper items (toilet paper, paper towels, etc.) in addition to food.
"It's been a challenge to keep our pantry shelves stocked this year, so donations made through Groceries for Good will be used to provide household staples," Melloy said.
This year, due to complications from the COVID-19 pandemic, the Groceries for Good campaign is only accepting money to help buy groceries for those in need.
These donations will go to one of many charities in and around Paducah, including:
• Family Services Society
• Unlimited Hope
• Martha's Vineyard
• Merryman House
• Paducah Cooperative Ministry
• Paducah Nursery
• River City Mission
• St. Vincent de Paul
• Salvation Army
People can donate to this cause at Kroger stores in Southside, Park Avenue or Hannah Plaza or Food Giant in Reidland or Forthman Foods in Kevil.
Donations can be made in the form of cash, checks or via PayPal.
Checks should be made payable to The Paducah Sun with "Groceries for Good" on the memo line. Mailed checks must be given by Friday to be included in the final total to be announced. Checks should be mailed to The Paducah Sun, 408 Kentucky Ave., Paducah, KY 42003.
Boxes will be set up in each of the five grocery stores for donations starting Monday. People can also scan the QR codes that come with their phone to donate. The scan will take people to The Paducah Sun's PayPal site for this event.