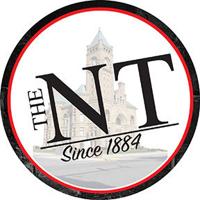 Family Service Society, Inc.'s Annual Crystal Ball Sets Fundraising Record With Over $130,000 Raised | News
MARION, IN (February 24, 2022) – Family Service Society, Inc. (FSSI) held its 32nd annual Crystal Ball on Saturday, February 19, 2022, with a sold-out crowd at the newly renovated Meshingomesia Country Club. The Crystal Ball is a fundraiser that benefits services and programs provided by Family Service Society, Inc. to help change lives for good.
"We set ourselves a big goal and really wanted to reach $100,000 raised at this unique event," said Iris Brunner, Director of Marketing and Development for Family Service Society, Inc. "As the evening progressed and donations kept coming in, it became clear that we could do it! We are thrilled and overwhelmed right now, not only to have reached one hundred thousand, but to have surpassed it! Saying thank you alone will not be enough to show our appreciation to those who support the work that is done here at the FSSI. We look forward to helping many people change their lives for good.
Crystal Ball presented an auction, dinner and dance with musical guest, The Company Band. The general theme of the evening is fundraising, but with an emphasis on creating fun.
"The Family Service Society has been hosting the Crystal Ball for 32 years now and seeing its impact grow over time has been phenomenal. Our donors, staff and volunteers intimately understand the need for emotional healing in all its forms, across all socio-economic backgrounds. This understanding translates into generous donations to provide support for those who cannot access care through other means or who have nowhere to go," said Lisa Dominisse, President and CEO of FSSI and Grant Blackford Mental Health. "I am thrilled with the compassionate support we have received for the Family Service Society and I am thrilled to see many new lives being changed for good as we put these gifts to work."
A highlight of the evening was a flash mob, choreographed by Kory Browder and performed by committee members, volunteers and the board. The dance was performed, to the surprise of all guests, when it was presented that the fundraising goal had been met and exceeded.
Additionally, the event was featured on Facebook Live. Guests who were unable to attend were able to log onto FSSI's Facebook and be greeted by hosts, Bobby and Kory Browder, who shared the fun of the evening and FSSI's mission. With an Instagram takeover, provided by Abby Wilkinson.
These videos and images can still be viewed by visiting the Family Service Society, Inc. Facebook and Instagram pages.
At the event, guests were introduced to Allison Eckardt. Eckardt shared some of her story and experiences as well as the care she received from the Hands of Hope team.
"My prayer is that you have fun tonight and celebrate the festivities planned by Family Service Society, Inc among the members of your community. Hands of Hope has given me the platform tonight to raise my voice, share my story, and the tools to move forward in my healing," Eckardt said in his speech. "I feel independent, I don't feel alone. Tonight you are supporting more than an organization, you are giving trained professionals the opportunity to help real people in this community.
Crystal Ball will return in 2023, if you would like to engage in sponsorship now, please contact Iris Brunner (765) 662-9971 ext. 103. For more information about the services provided by Family Service Society, Inc. and the mission we serve, please visit www.famservices.com.