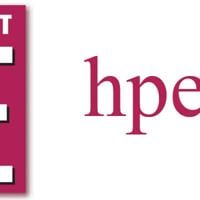 Family Service in Honor of Peters and Willis | News
GUILFORD COUNTY — The Piedmont Two Foundations Family Service will honor Dr. Lenny Peters of High Point and Gwendolyn D. Willis of Greensboro with the Julia B. Nile Award for Love of Family.
The award represents the highest honor given to individuals in High Point and Greensboro who have a significant impact on Piedmont Family Service and their community by helping to build safe and healthy families. It will be presented at the annual Family Service Luncheon at Sedgefield Country Club on Monday.
Peters, CEO of Bethany Medical, extends his generosity to his community through the Lenny Peters Foundation. Involved with Family Service of the Piedmont since 2016, Peters has supported the agency's efforts to raise funds for its programs and services.
Peters started his nonprofit foundation out of a desire to give back to the community and help other communities around the world. He said his calling is to help those in need and his foundation supports local nonprofits, including Family Service.
"I was born and raised in a poor house in southern India. I understand poverty," he said. "I understand how poverty can destroy the fabric of a family. So I started working with my foundation to help orphan children in poor families. In our community, I have chosen Family Service as the entity on which I focus my help.
Willis' 40 years of experience as a social service leader and directly with clients with substance use disorders led her to join the Board of Directors of Family Service of the Piedmont in 2011.
During her career, Willis served as Director of Student Services for Guilford County Schools and Director of Student Services and Substance Abuse Programs for the High Point School System. She also served as executive director and prior to that was a counselor at the Center for Alcohol Education. It was her familiarity with Family Service as a referral source for clients, students, families and staff that motivated her to serve on the board.
Willis and her husband, Don, are also longtime loyal supporters of the agency's fundraisers in High Point, Jamestown and Greensboro.
"I believe anyone can need help at some point in their life," Willis said. "Receiving help from professionals can facilitate the restoration and stabilization of the family unit. The agency's well-trained staff provide assistance and treatment interventions to families and individuals in the areas of domestic violence, child abuse, financial stability, and mental health.