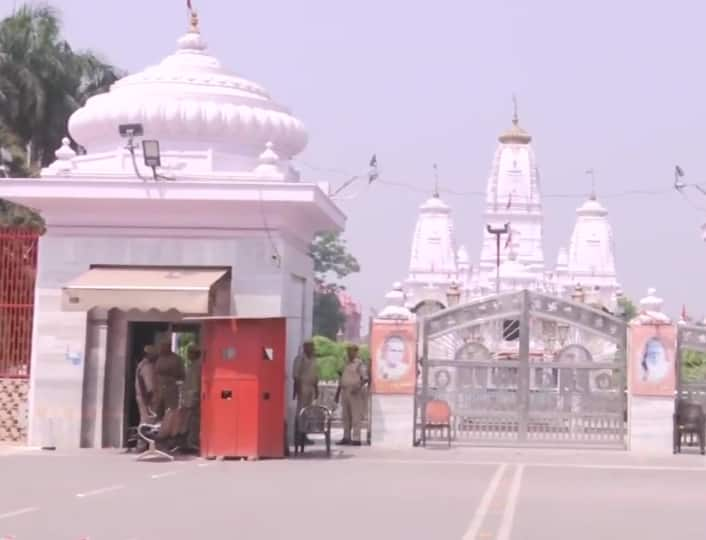 ATS reaches Mumbai and investigates family members of accused
New Delhi: After the Uttar Pradesh government handed over the investigation of the Gorakhnath temple attack to the Anti-Terrorism Squad (ATS), the investigative agency reached Mumbai on Monday and found that Defendant Murtaza had not met with his family members for the past three years, ANI news agency reported.
At the inquest in Mumbai, the defendant's father said his son was not mentally stable and the offense may have been committed unknowingly.
"He is not mentally stable. Since childhood, he has suffered from depression. He also received medical treatment. Due to certain developments (in his mental health), the defendant believed that the police were pursuing him," said said Munir Ahmed Abbasi, the accused's father, ANI reported.
"He had no planning and did it because of his current mental state," Abbasi added.
Meanwhile, ATS found vital information on the defendant's cell phone and laptop. According to ABP News reporter Sanjay Tripathi, several documents written in Arabic were recovered from Murtaza's laptop, which is being translated by experts. Several instigating videos of controversial Islamic preachers were also found.
According to Uttar Pradesh police, IIT graduate Ahmed Murtaza Abbasi attempted to break into the premises of the Gorakhnath temple on Sunday and attacked two on-duty police officers with a sharp weapon he carried in his bag.
The state Home Ministry called the attack on the temple, of which UP Chief Minister Yogi Adityanath is the chief priest, an act of "terror".
A resident of Gorakhhpur Murtaza after being arrested was brought before the local court which sentenced him to 14 days in custody.